THE MOST ACCURATE HOA & CONDO BOARD MEMBER DATA
REACH THE DECISION MAKERS WITH THE POWER TO SAY YES TO YOUR COMPANY!
We provide the same addresses board members use for tax notices!
We track what we provide you and can exclude it from future orders. It saves you from paying twice for data.
Free phone numbers + free phone search available at any time
Free inactivity report – identifies BMs from your previous orders that have gone inactive.
Free filters and enhancements
No office or management company addresses…guaranteed!
You choose your desired quote options…run as many free quotes as you wish!
Label friendly data!
No per use fees! Use our data as much as you wish!
We've been providing HOA and Condo data for over 20 years!!!
Download our HOA & Condo Board Member data in Excel format within minutes of signing up!
Sample HOA Search Form Shown Below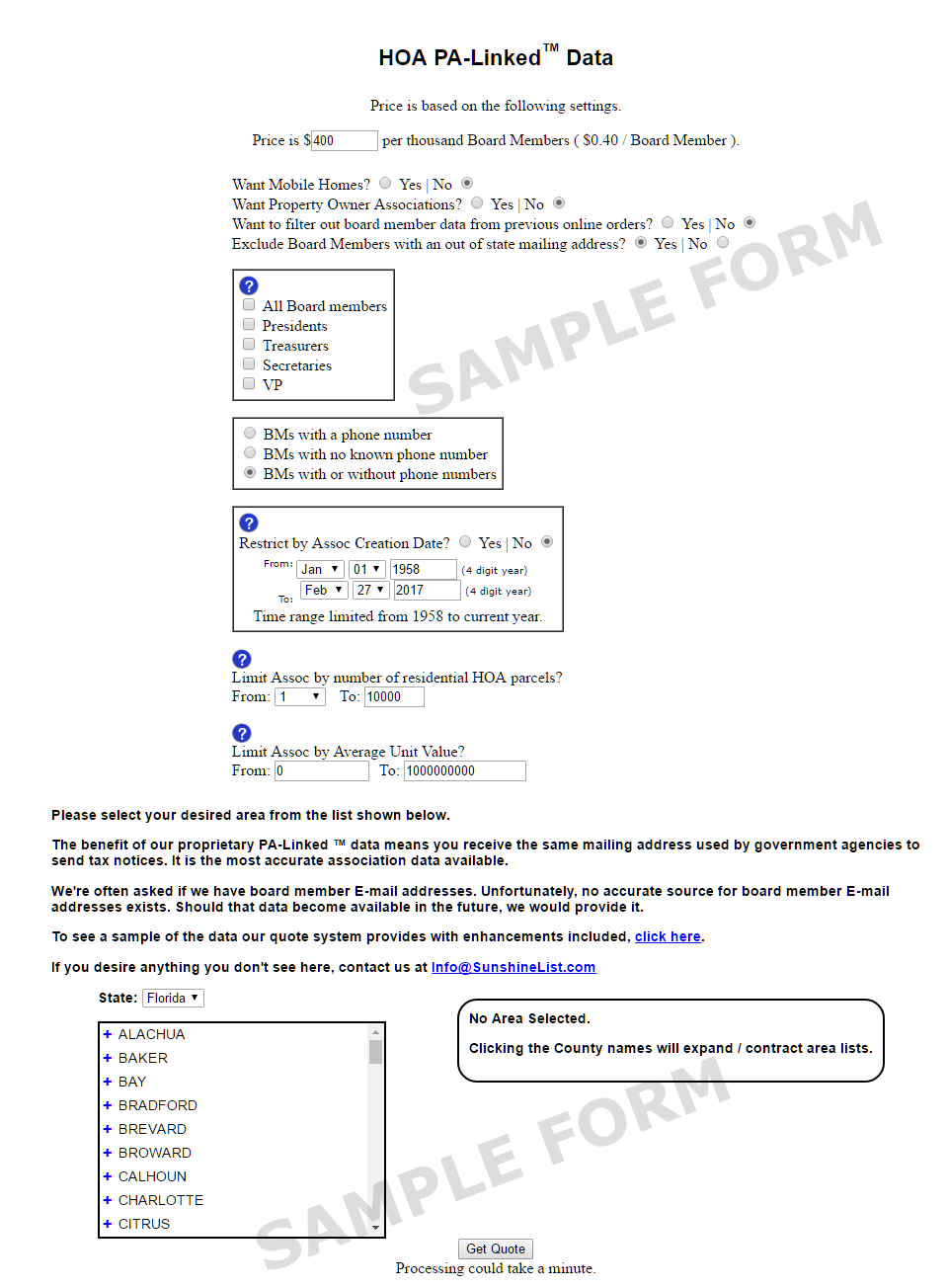 When submitting orders in our quote system, users will be required to electronically agree to our Licensing Agreement.